Compartment Jewelry at Gothic Plus
---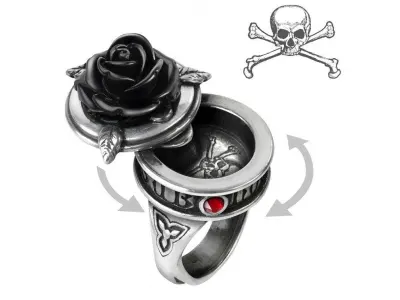 These pendants, rings and necklaces hold your small treasures to keep them close to you every day. Each piece of jewelry in this section of our jewelry store has a little compartment to hold small trinkets, mementos, hair, herbs - even cremation ashes as memorial jewelry.
Photo lockets are also included in this section because what is more treasured than a favorite family photo?
In pewter, sterling silver, and other metals, these unique keepsake jewelry pieces make a perfect gift.
---
---
Showing 1 to 6 of 6 (1 Pages)