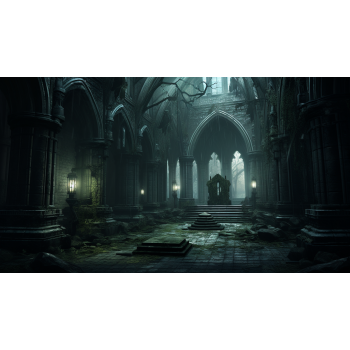 Step into The Crypt
---
Welcome to The Crypt – your ultimate dark sanctuary within the Gothic Plus online store! Delve into the depths of Gothic culture, fashion, jewelry, and more. Immerse yourself in the shadowy realms of the macabre and explore the haunting beauty that lies within.
The Crypt blog is an exquisite fusion of captivating content and bewitching aesthetics. With a vast knowledge of gothic lore and a penchant for the darkness, our writers will guide you through the labyrinthine corridors of this enigmatic subculture.

Unearth the latest trends in gothic fashion, from elegant Victorian-inspired garments to edgy contemporary designs. Discover how to create your own unique gothic style, blending mysterious allure with an authentic expression of your inner darkness.
The Crypt also offers a haven for lovers of gothic fashion and home decor. Immerse yourself in dark and evocative themes for you and your home.

Whether you're a seasoned goth or simply drawn to the darker side of life, "The Crypt" will be your guide through the realms of Gothic Plus. Join us on this mesmerizing journey, as we celebrate the beauty and allure of the gothic subculture. Step into the shadows, embrace the darkness, and discover the extraordinary within The Crypt today.

---